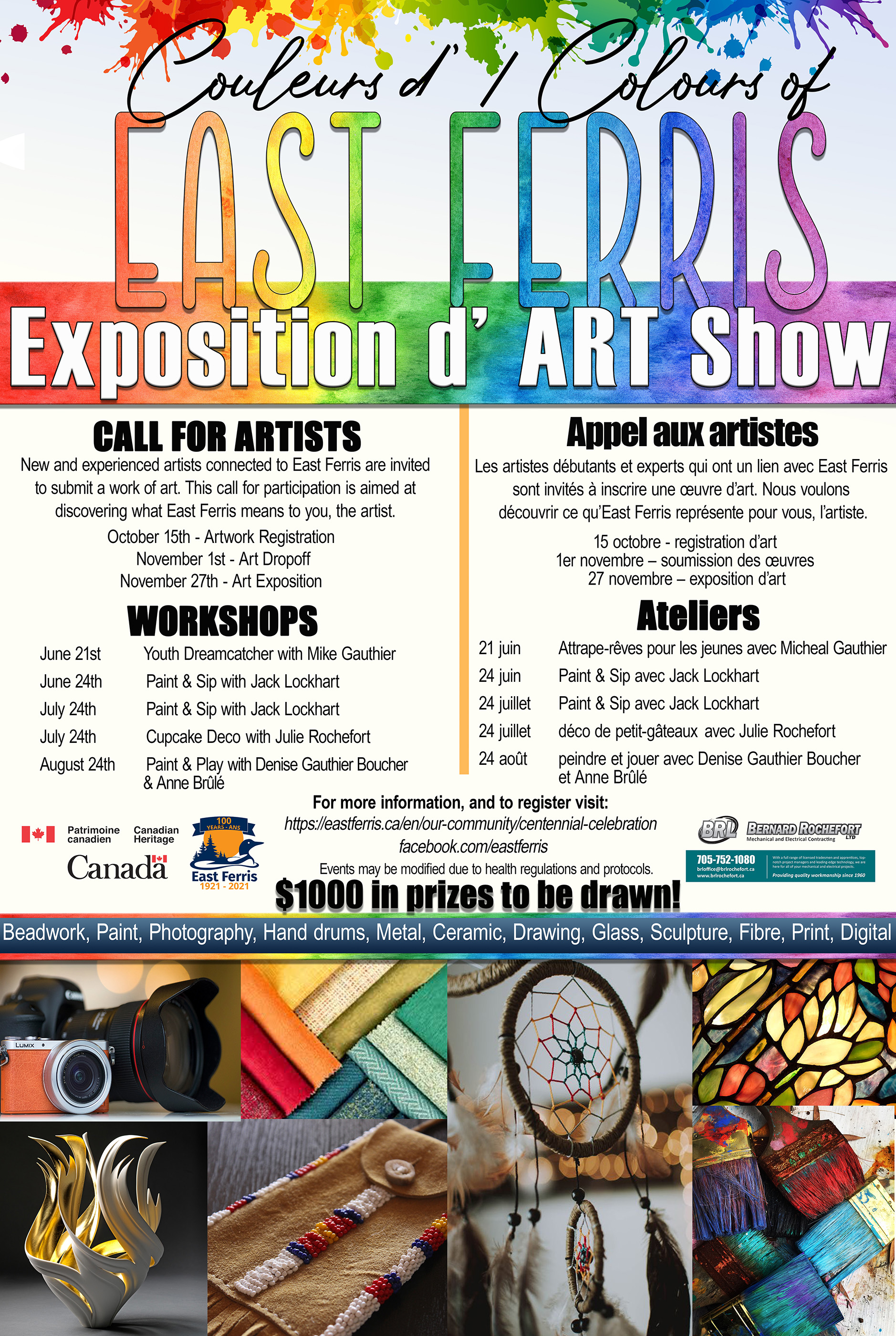 Art Show Launch!
It's the perfect day to launch the "Colours of East Ferris Art Show"!
The Centennial Celebration Committee invites all artists, new and experienced, to participate. You have 8 months to create a piece of art for the November 27th Art Show, the day we celebrate the Municipality's 100th anniversary.
Over the summer months the Municipality will be offering art workshops to help you prepare. Please
https://eastferris.ca/.../our.../centennial-celebration
to download the full sized poster and registration forms for all the details. Workshops will be advertised and open for registration soon!
We look forward to seeing what East Ferris means to you through art!