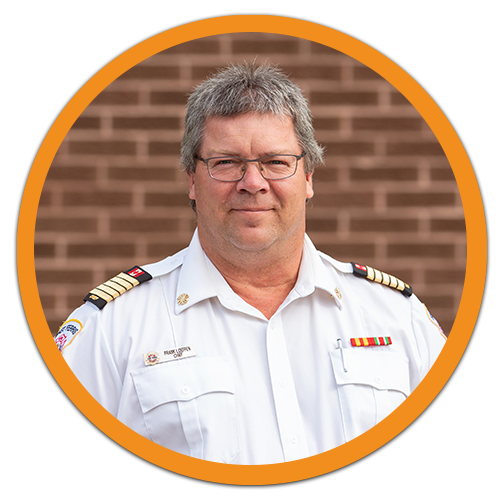 Resignation of Fire Chief
It is with regret that the Municipality of East Ferris accepts the resignation of Fire Chief Frank Loeffen.
On June 14th, Chief Loeffen officially resigned from his position of Fire Chief and Community Emergency Management Coordinator for the Municipality of East Ferris. His final date of employment is July 15th.
Chief Loeffen has been a member of the East Ferris Fire Department since 1991, and Chief since 2004. In his letter of resignation, Chief Loeffen thanked the Municipality for its encouragement and support over the years. In his remarks to the fire team, he emphasized how extremely proud he is of the work the members do every day. He added, "I am both proud and comforted to know that I have contributed to the good of the community and have advanced the cause of our firefighters."
"Chief Loeffen has moved the needle on fire and emergency services in East Ferris", says Mayor Pauline Rochefort. "He leaves big shoes to fill and he will be missed." In the coming weeks, the Municipality will have the opportunity to formally thank Chief Loeffen for his service to the community. The Municipality will also move forward with the recruitment process to appoint a new Fire Chief.
We wish Chief Loeffen all the best in his new position as Fire Chief with the Municipality of West Nipissing.