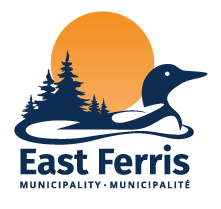 RFP - Kitchen Renovations at EFCC
REQUEST FOR PROPOSALS
The Municipality of East Ferris is seeking proposals for the renovation of the kitchen at the East Ferris Community Centre located at 1267 Village Road, Astorville.
Requested are submissions of quotes, including technical information, draft construction designs and blueprints and other relevant material. The bidder must be able to demonstrate that they have the resources and ability to complete the project by April 30, 2023. Please note that a mandatory site visit has been scheduled for Thursday, November 17th at 1:30 p.m.
Interested parties may obtain the complete Request for Proposals ("RFP") document here: https://eastferris.ca/en/your-government/tenders-procurement
Proposal MUST be received no later than December 9th, 2022 at 4:00 p.m. at the following address:
Municipality of East Ferris
390 Highway 94
Corbeil, Ontario P0H 1K0
The lowest or any proposal not necessarily accepted.
The Municipality reserves the right to accept or reject any proposals in whole or in part, to waive irregularities and omissions, if in so doing, the best interests of the Municipality will be served. No liability shall accrue to the Municipality for its decision in this regard.