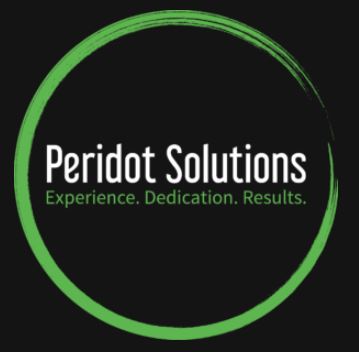 Peridot Solutions
Business
1846 Hwy 17 East
Corbeil, ON P0H 1K0
We develop strategies that help businesses achieve their goals and nurture sustainable, long term growth.
Experience. Led by Donna Maitland, Peridot Solution's Founder and CEO, our team draws on over 25 years of experience working in the small business, municipal and not-for-profit sphere. We create unique, tailored business solutions and marketing strategies to achieve results and help our clients realize their best selves. Our work has assisted not-for-profit organizations get their board governance in order; guided First Nation communities in their efforts to develop project ideas and access funding; developed partnerships between municipalities, businesses and provincial tourism marketing organizations; facilitated meetings between new industry and various government regulatory bodies and completed applications for funding for our clients.
Dedication. Peridot Solutions fields a team that is not only passionate about what we do, but dedicated to the people we work with. Inspired by the meaning of peridot the gemstone, we assist our clients in sharpening their minds and opening themselves to new levels of awareness and growth, helping them to recognize and realize their true business potential.
Results. From industrial development projects to new resort openings, Peridot Solutions has a proven track record of bringing projects of all shapes and sizes to fruition. Whether it's driving more traffic to your front door or more visitors to your region; introducing you to appropriate funding solutions and relevant government regulatory agencies or working with you to submit strong and competitive applications for funding, our team has the experience to help you achieve positive results.