Mayor & Council
East Ferris municipal Council includes the Mayor and four Councillors. At the beginning of each term of Council, one Councillor is appointed Deputy Mayor. All Council members are elected for a four-year term and are elected at large by all voters in the municipality as we do not operate with a ward system. Council is responsible for the governance of the Municipality of East Ferris and their actions are guided by provincial legislation. Council establishes policies and makes decisions affecting the municipality by passing resolutions and by-laws. Staff are responsible for carrying out the decisions made by Council as a whole. The day-to-day operations of the municipality are overseen by the Chief Administrative Officer who reports to Council.
Role of Council
In accordance with Section 224 of the Municipal Act, 2001, it is the role of council to
represent the public and to consider the well-being and interests of the municipality;
develop and evaluate the policies and programs of the municipality;
determine which services the municipality provides;
ensure that administrative policies, practices and procedures and controllership policies, practices and procedures are in place to implement the decisions of council;
ensure the accountability and transparency of the operations of the municipality, including the activities of the senior management of the municipality;
maintain the financial integrity of the municipality; and
carry out the duties of council under this or any other Act.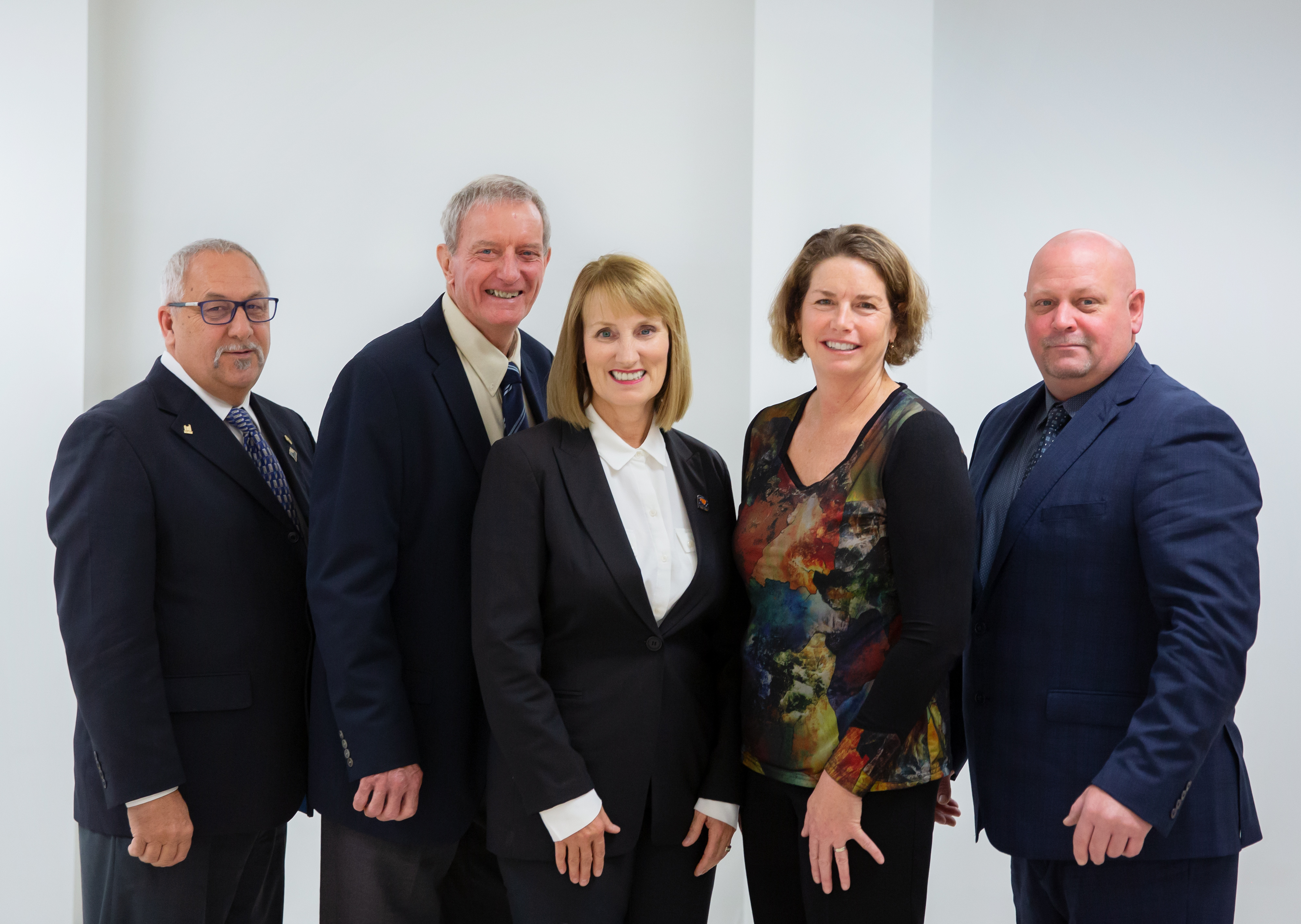 From Left to Right: Councillor Rick Champagne, Councillor Terry Kelly, Mayor Pauline Rochefort, Deputy Mayor Lauren Rooyakkers, Councillor Steven Trahan