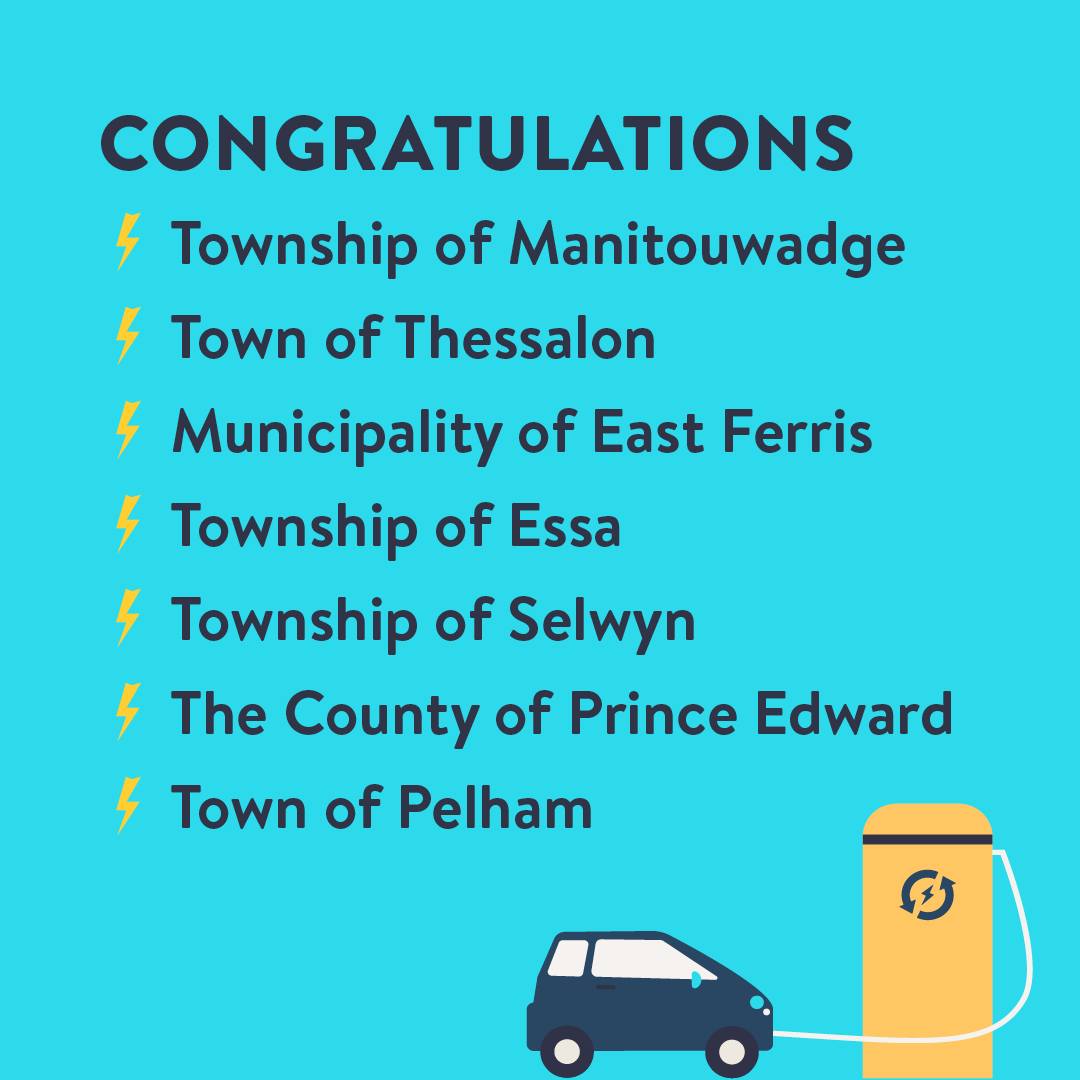 Electric Vehicle Charging Stations
The municipality is excited to announce that we have been successful in our "Charged for Change" grant application through Earth Day Canada for the installation of two Electric Vehicle Charging Stations.


In the 2023-2026 Strategic Plan, Council identified EV Charging stations as a forward thinking opportunity to explore. We are very happy to announce the first public EV charging stations in East Ferris will be installed at the municipal office at 25 Taillefer Road. More information to be posted soon!