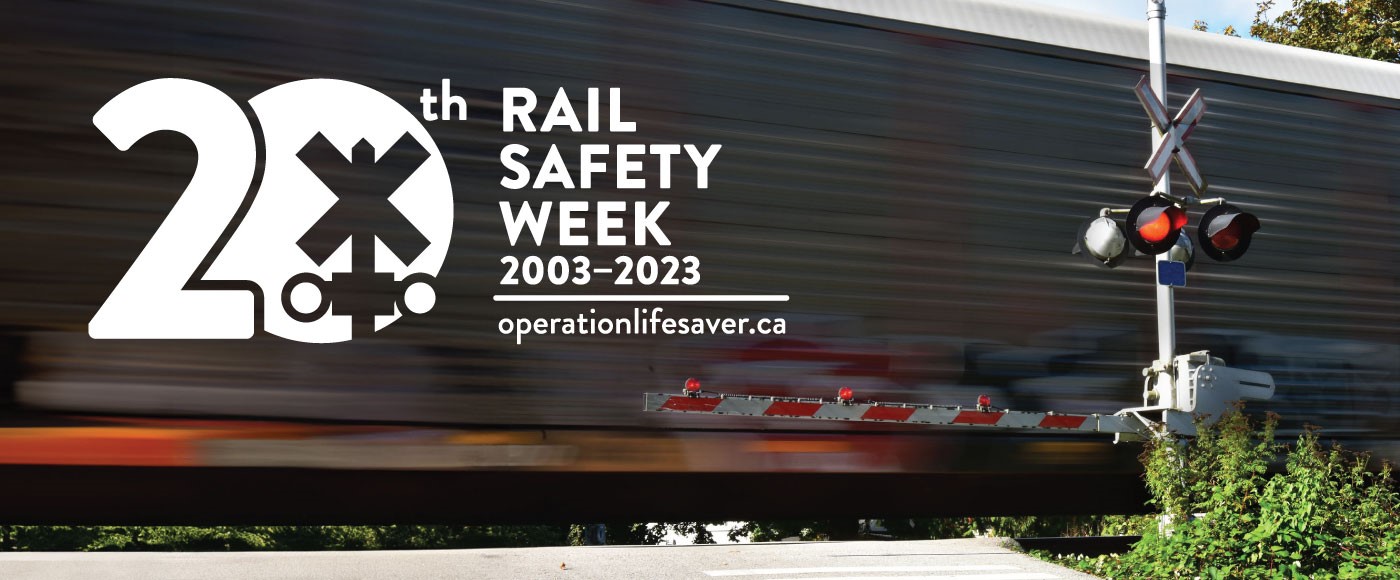 Rail Safety Week 2023
Council, at its regular meeting held on September 12th, 2023, declared the week of September 18-24th as Rail Safety Week.
Always remember that taking risks near tracks and trains could cost you a limb, or your life!
Follow these rail safety tips, and know the signs and signals!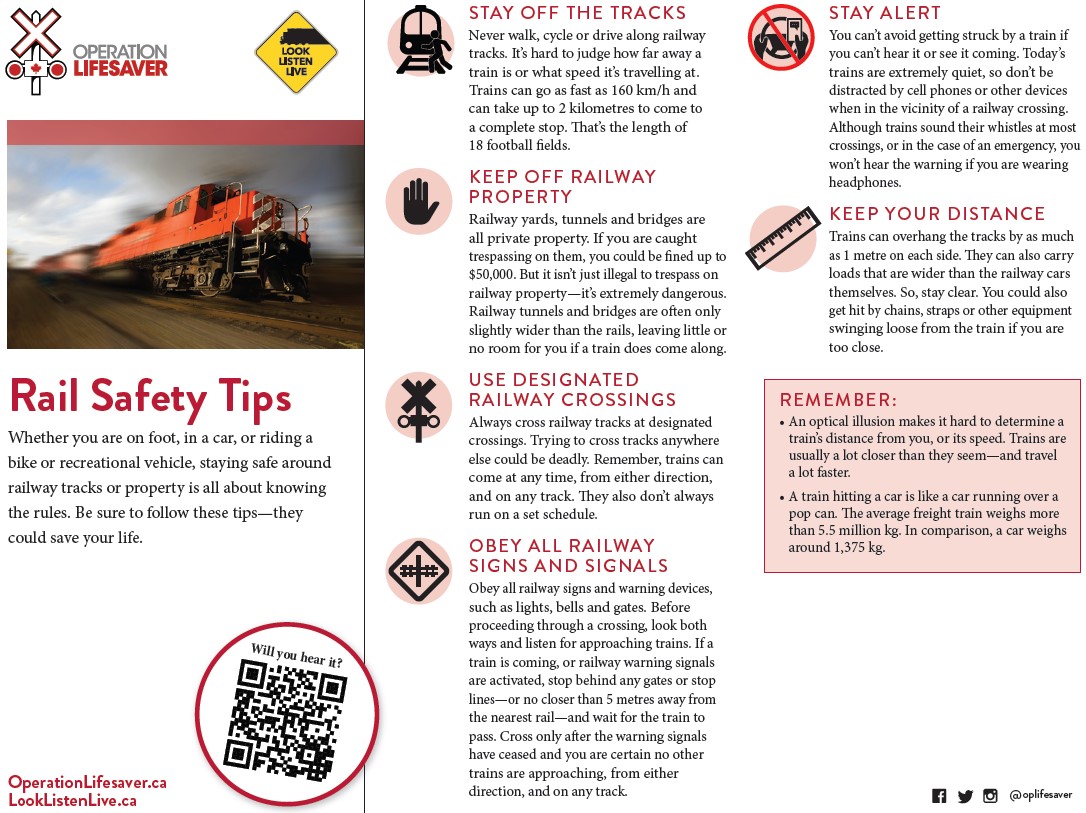 It's never worth the risk!